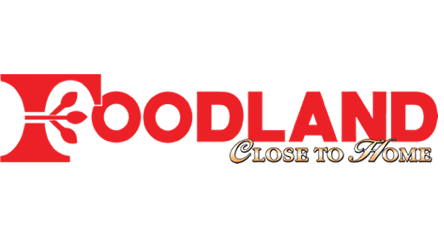 Foodland
We are a group of independently owned and operated grocery stores.  Our owners and staff are members of your community, focused on your needs – close to home.
Our Meat Departments offer USDA Choice meats and USDA Government Inspected pork.  Meat is cut fresh daily and we also grind our own beef fresh daily.  With our Pick 5 program, you can get the best prices on the items your family loves with the variety you want.
We offer the freshest produce for your family as well – with fresh-cut fruits and vegetables and Fruit Baskets made to order as soon as you need them.
Maplewood Deli Meats and Cheeses are featured in our store, perfect for delicious lunches and snacks.  We also offer Foodland Express pizza and sandwiches, party trays and shrimp rings.  And visit our Bakery for gourmet and decorated cakes to top off the menu for any celebration or get-together!
We offer tools throughout our store that will help you save money and get everything you need.  Our Compare and Save program helps you find the best values for your money … comparing our high-quality store brand items to national brands so that you can make the best choice for your family.  Our Red Tag Savings help you save on thousands of items every day – just look for the red arrows pointing to great savings on our shelf! Dollar Smart gives you extra savings on everyday items too – only a dollar!